LASER DENTISTRY
Advances in technology have evolved from yester years "Stone Age" Dentistry into Nano dentistry. Use of LASERs has not only been established in the medical field like ophthalmic, dermatological, plastic surgery, but also has become an integral part of dentistry today. This emerging wave of laser therapy has embraced most of the niche practices in the world today.GUIDE LASER program is an attempt to help you understand the world of LASER dentistry.
What will you experience?
This Program explores the value and benefits of LASER-assisted therapy that can be incorporated into your daily practice.
Exposure to Soft tissue (diode to Nd:YAG ) and Hard tissue ( Er: YAG and Er: Cr: YSGG) LASERs

Clinical demonstration of various Intra-oral procedures with LASERs

Hands-on clinical experience on  2-3 patients.

Learn from eminent faculty in LASER dentistry with clinical experience over a decade.
Quick Info
*Batch commencing on 16th Nov '2017
*Limited seats: 10 (fast filling)
*Venue: SSCDS Campus, Vikarabad & City Center Langer Houz
*Course Fee: 65000 INR ( payable in 2 installments )
*2 Modules 3days each
*Get exposed Soft and Hard tissue lasers
*Hands-on patients
*In-house Accommodation upon request
*Call now !! 8885060776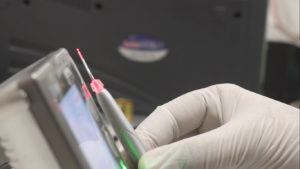 LASER Dentistry Course
Event Starts on
SALIENT FEATURES
A conducive learning environment with State-of-the-Art infrastructure.
Step by Step Live Clinical exposure.
Multi-disciplinary LASER protocols.
Over the shoulder training.
COURSE OBJECTIVE
Understand LASER physics and its basic concept.

Learn how to incorporate LASERs in advanced dental procedures.

Understand different LASER emission modes and their effects on target tissues.

Know the guidelines for patient care in a LASER oriented soft and hard tissue management

Major categories of LASER in use, today and their safety protocols.

Understand role and limitation of lasers in dentistry 
COURSE DURATION 
The course is designed for 3 months with 2 modules. Each module of the LASER DENTISTRY course consists of 3 days each conveniently placed on the weekends. The programme incorporates didactics, hands-on, video presentations & Demo-surgeries.
Course Earnings
* The fundamentals of laser physics, laser safety, and tissue interaction
* How laser dentistry becomes a significance to your practice
* Hard and Soft tissue Lasers and Low-Level Laser Therapy ( LLLT ) applications.
* Laser procedures for dentist (gingival troughing, frenectomy, gingivectomy, etc.)
* Guidelines to enhance Patient Satisfaction.
* Optimal use of Laser Machine in your practice.
Course Rewards
* CDE POINTS from Telangana Dental Council/Tribunal.
* Certificate recognized by SSCDS GUIDE Academy from Sri Sai College of Dental Surgery.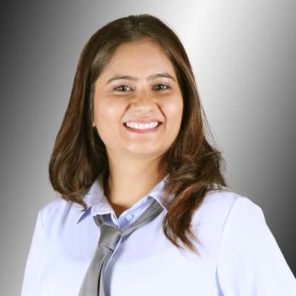 Dr.Superna Tiwari
Periodontist
3+ Years of Experience
Some Good Words about us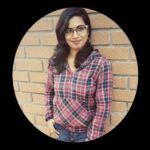 I heard of GUIDE Academy when I reached a career plateau and needed a fresh breath. The highly structured course design in a University atmosphere coupled with information rich hands on experience on LASERs was rejuvenating. I have now thrown myself into my work with increased vigor and enthusiasm.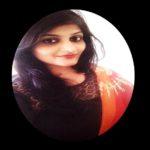 I was one of the lucky dentists to be able to empower my skills in LASER Dentistry from GUIDE. True to its name SSCDS GUIDE has rendered me to be a more zealous and confident Laser Dentist.