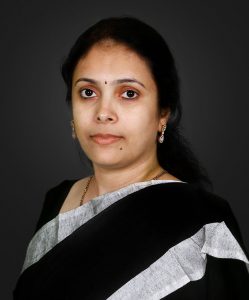 Dr.Smitha Reddy
Faculty Rotary Endodontics
Dr. Smitha is a Professor in Endodontics and has a vast clinical experience of over 10 years. She has undergone extensive training in the field of esthetics. Committed to advancing the art and science of Conservative dentistry and Endodontics, she serves as a Professor in the Department of Conservative Dentistry & Endodontics, Sri Sai College of Dental Surgery, Vikarabad. She has conducted various continuing dental education programmes, work shops and delivered guest lectures.
Dr. Smitha received her BDS degree from College of dental sciences Manipal, Karnataka, in 1998. In 2006, she completed her Master's Certificate in Conservative Dentistry and Endodontics from Sree Balaji Dental College & Hospital, Chennai, She successfully completed the Post Graduate Certificate programme in Aesthetic Dentistry from Suny Buffalo University, New York in the year 2011.
Many national and international conferences, seminars, Continuing Dental education programmes have been attended by Dr.Smitha. Currently, she is guiding many post graduate students into success in the field of Conservative Dentistry and Endodontics at Sri Sai College of Dental Surgery Vikarabad and she is a senior consultant at one of the best dental practices in the country "The FMS dental hospital".
She has won Scientific awards on 1) Over all and session best paper in 6th national FODI and IES PG Convention held in Ramachandra dental college and hospital, Chennai 2005 for Management of blunderbuss canal  -A case report. 2) A best Clinical case report of the month – June at ICDE IES national conference held at Kolkata in Nov 2016.